Earn £100+ cashback for your school!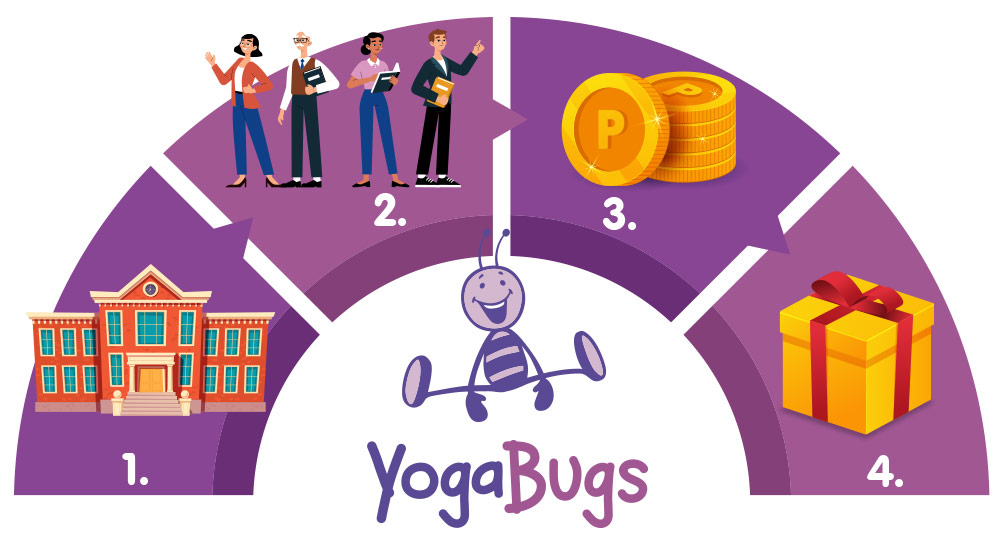 How does our refer a school scheme work?
1. You recommend our services to a school, academy, or multi-academy trust that hasn't used us in the last 12 months & then let us know who you have recommended us to.
2. We will get in touch with the education provider (or they can contact us) to talk about our services. If the school contacts us directly, they will need to use your name for the referral. 
3. The education provider books and pays for a year's license of YogaBugs virtual  
4. You get a reward. For every school that you refer you will receive £100 cashback to your school.  
You can refer any UK school. You are only eligible for one referral reward per individual school. There is no limit to the number of schools you can refer, therefore no limit on the amount of cashback you can receive.
If you would like a template email, or some ideas of how to refer, please get in touch.
Email info@thebugsgroup.com or call 0121 777 7792