The last few years have brought increased awareness of the importance of mental health and behaviour in schools, showing how children's mental health significantly affects their academic performance.
With studies showing an alarming increase in the number of children and teenagers who experience mental health issues, the pressure is mounting for schools and educational leaders to provide adequate support. Early intervention is important to give primary school children the fundamental tools they need to deal with issues such as anxiety or stress later in life.
Integrating mental health education into the curriculum will increase knowledge and understanding of those experiencing difficulties, removing any stigma or social misconceptions and replacing these with an atmosphere of positivity and acceptance. This in turn would greatly benefit the lives of pupils experiencing problems and potentially even reduce their symptoms.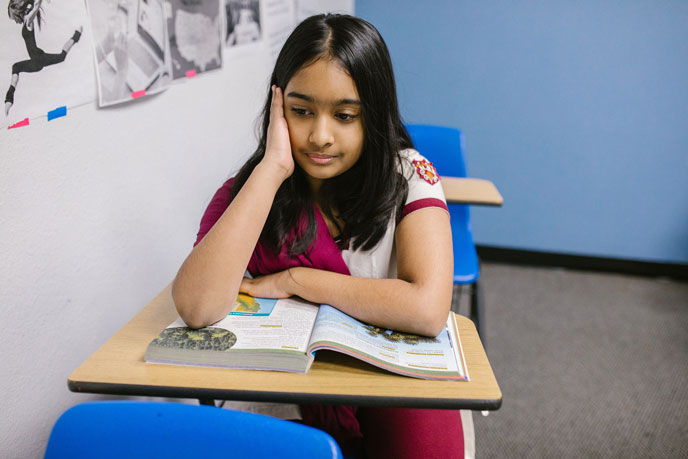 Tackling mental health in schools
Below are some ways in which teachers, assistants and schools can integrate mental health education into the curriculum and daily school life.
1. Understand mental health needs within the school
It's more important than ever that teachers and school leaders learn the signs to know when a student is in trouble so that they can intervene before things become too serious.
2. Consider having some mental health training
Though being a mental health expert is certainly not required for teaching, the more teachers know about mental health in young people, the better. YogaBugs virtual provides a mental health awareness course which every member of staff has access to, given them the information they need to help children.
3. Encourage good physical health
Teach children about the importance of physical health, and how physical and mental health go hand in hand. Children's yoga is a fantastic way to encourage both mental & physical health, as well as being all inclusive and non competitive, so all children can progress at their own pace.
4. Make mental health part of the curriculum
Mental health is still seen as a bit of a taboo subject and many people feel embarrassed to talk about it – particularly at school. To overcome this, it's essential that mental health is made a priority in primary schools from an early age and integrated into the curriculum wherever possible.
YogaBugs virtual, kids yoga & mindfulness school programme, has over 100 children's yoga sessions that link to key text and curriculum topics, as well as breathing, relaxation & mindfulness,  which can be easily implemented into your school day.
4. Make mental health part of the curriculum
Put mental health and well-being at the heart of your school by hosting a Wellness Week that focuses on a range of well-being topics. This will benefit students and staff and if possible, you could even invite parents along to some events too.
YogaBugs virtual is a whole school approach mental health & wellbeing programme that will benefit every pupil, every member of staff & parents in the wider community.
To find out more about YogaBugs, or take a free 7 day trial in your primary school click www.kids-yoga.co.uk