Time to talk day is all about creating supportive communities by having conversations with family, friends, pupils, or colleagues about mental health.
What is mental health?
Mental health is how healthy our mind is. We all know when our physical health is suffering, but do we know when our mental health is?
Why is talking important?
By talking about our mental health, we can support ourselves and others. 1 in 4 of us will experience a mental health problem in any given year. Mental health conditions can start appear from in kids at primary school, and they are on the rise!

We want everyone to feel comfortable talking about mental health – whenever they like. Talking about mental health reduces stigma, helping to create supportive communities where we can talk openly about mental health and feel empowered to seek help when we need it.

Ask Questions and Listen
Asking questions can give the person space to express how they're feeling and what they're going through, and it will help you to understand their experience better. Try to ask questions that are open and not leading or judgemental – such as "how does that affect you" or "what does it feel like?" Ask questions that are age appropriate.
Be Patient
No matter how hard you try, some people might not be ready to talk about what they're going through. That's ok – the fact that you've tried to talk to them about it may make it easier for them to open up another time. Some children do not like to open up, so giving them an activity to do is a great way to help them with their feelings.
That's why opening the conversation about mental health problems is so important – by talking about it we can support ourselves and others.
However you do it, have a conversation about mental health. There is no right way to talk about mental health, but these tips will guide you to make sure you're approaching it in a helpful way.
YogaBugs is on a mission to support early intervention of mental health conditions and reduce teenage self-harm & suicide.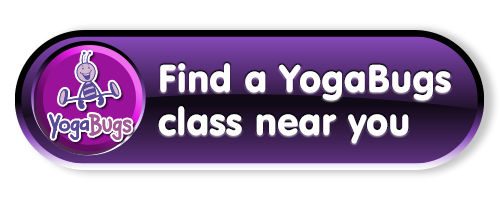 The Bugs Group has some great activities to get children talking such as the worry tree, gratitude jar and positive post it notes. You can see them all here.
Relaxation and breathing techniques are another great way to help children remain calm and help them to open up. YogaBugs has some great relaxations and breathing techniques to aid you with this. Below are some examples of how we can help.
For more information, or to book a free trial of our YogaBugs virtual programme in your school click here, call 0121 777 7792 or email us at info@thebugsgroup.com
#yogabugs #yogainschools #primaryschools #kidsyoga #childrensmentalhealth #mentalhealthmatters #timetotalk #timetotalkday #childrensyoga #visualisation #relaxation #breathingtechniques #mindfulness