On the occasion of International Yoga Day, celebrated annually on June 21st, we take a moment to reflect on the profound benefits of yoga for children's physical and mental well-being. Yoga, an ancient practice originating in India, has gained widespread popularity around the world, and for good reason. With its gentle movements, deep breathing, and mindful awareness, yoga offers a holistic approach to nurturing the health and development of children. Let's explore why yoga is not only a great exercise but also a powerful tool for promoting children's physical and mental health.
Physical Fitness:
In an era where sedentary lifestyles and technology dominate children's lives, it has become crucial to prioritise physical fitness. Yoga provides an ideal solution by combining exercise, flexibility, and balance in a low-impact manner. The various yoga poses, help children develop strong and supple bodies while improving coordination and posture. Regular practice of yoga can enhance muscle strength, stamina, and overall flexibility. Additionally, Sun Salutations provide a complete body workout, improving cardiovascular health and boosting metabolism. By engaging in yoga, children can develop healthy habits early on, laying the foundation for a lifetime of physical well-being.
Stress Reduction and Emotional Balance:
Children today often experience stress and pressure from academic expectations, social interactions, and extracurricular activities. Yoga acts as a valuable tool to help them manage and reduce stress. Through controlled breathing and mindful movements, yoga encourages children to focus on the present moment, promoting a sense of calm and relaxation. The practice of yoga activates the parasympathetic nervous system, which helps counteract the "fight or flight" response, reducing anxiety and improving emotional balance. It empowers children with techniques to cope with stress, build resilience, and cultivate a positive outlook on life.
Enhanced Concentration and Mental Clarity:
Yoga involves a combination of physical postures, breathing exercises, and meditation, all of which contribute to sharpening children's focus and concentration. As they learn to hold yoga poses, children must tune in to their bodies, maintaining balance and stability. This mindfulness training improves their ability to concentrate, which positively impacts their academic performance and overall cognitive abilities. Additionally, the deep breathing techniques practiced in yoga enhance oxygen flow to the brain, promoting mental clarity and improved memory retention.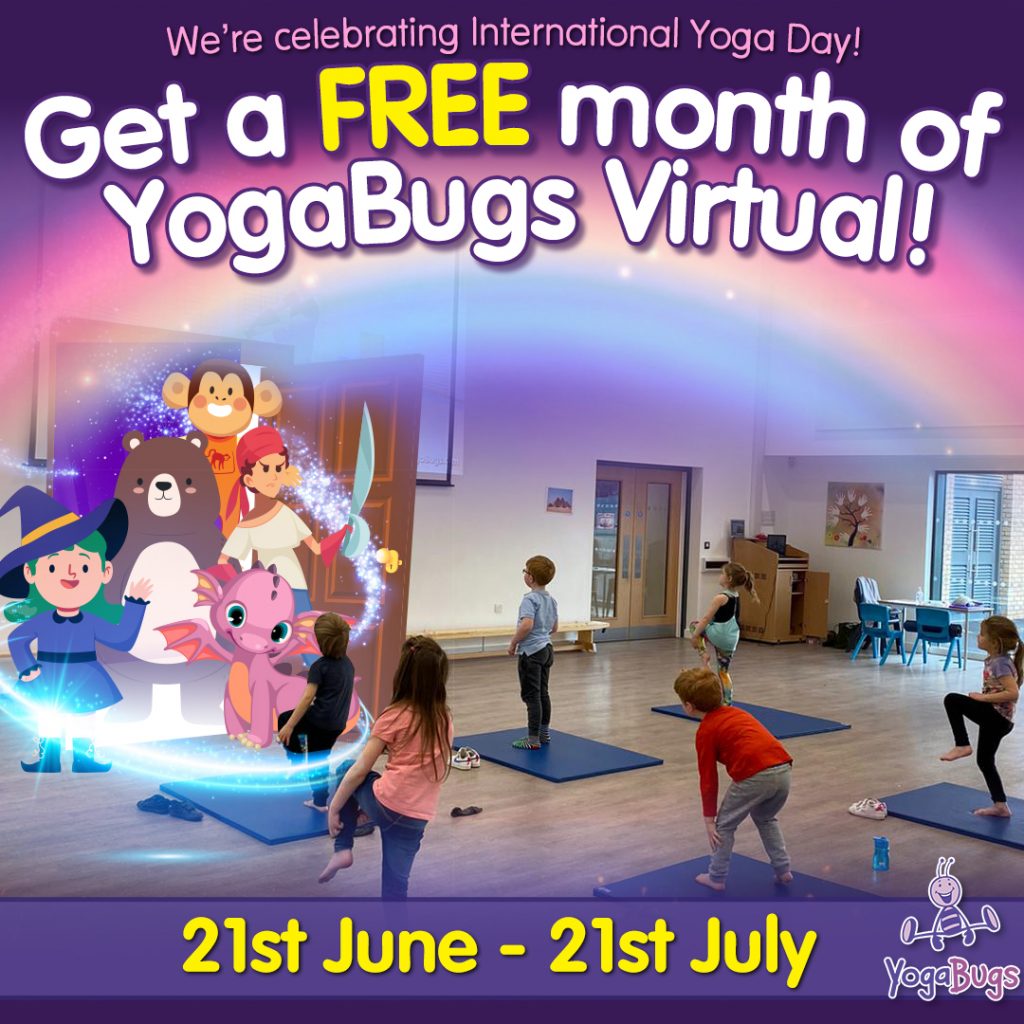 Boosted Self-esteem and Confidence:
Engaging in yoga promotes a positive body image and fosters self-acceptance among children. As they become more aware of their bodies and experience the progress they make in yoga practice, their self-esteem and self-confidence naturally grow. Yoga encourages children to celebrate their strengths, accept their limitations, and appreciate the uniqueness of their bodies. By cultivating a positive self-image, children are more likely to embrace challenges, set achievable goals, and develop resilience in the face of adversity.
Social and Emotional Learning:
Yoga often incorporates elements of mindfulness and meditation, which teach children valuable skills in emotional regulation, empathy, and self-awareness. Through yoga, children learn to connect with their own emotions and develop an understanding of the emotions of others. The practice of partner yoga and group activities also promotes teamwork, cooperation, and social interaction, fostering a sense of community and belonging.
As we celebrate International Yoga Day, let us recognise the profound impact of yoga on children's physical and mental health. Through its holistic approach, yoga provides a sanctuary for children to nurture their bodies, develop resilience, and cultivate emotional well-being. By incorporating yoga into children's lives, we empower them with tools that will benefit them throughout their lives. So, let's encourage our young ones to unroll their mats, take a deep breath, and embark on a journey.
YogaBugs are offering a completely free month of access to our YogaBugs Virtual platinum membership. Read more about YogaBugs virtual by clicking here.
Get in touch at zoe@thebugsgroup.com to access a completely free month to YogaBugs Virtual.