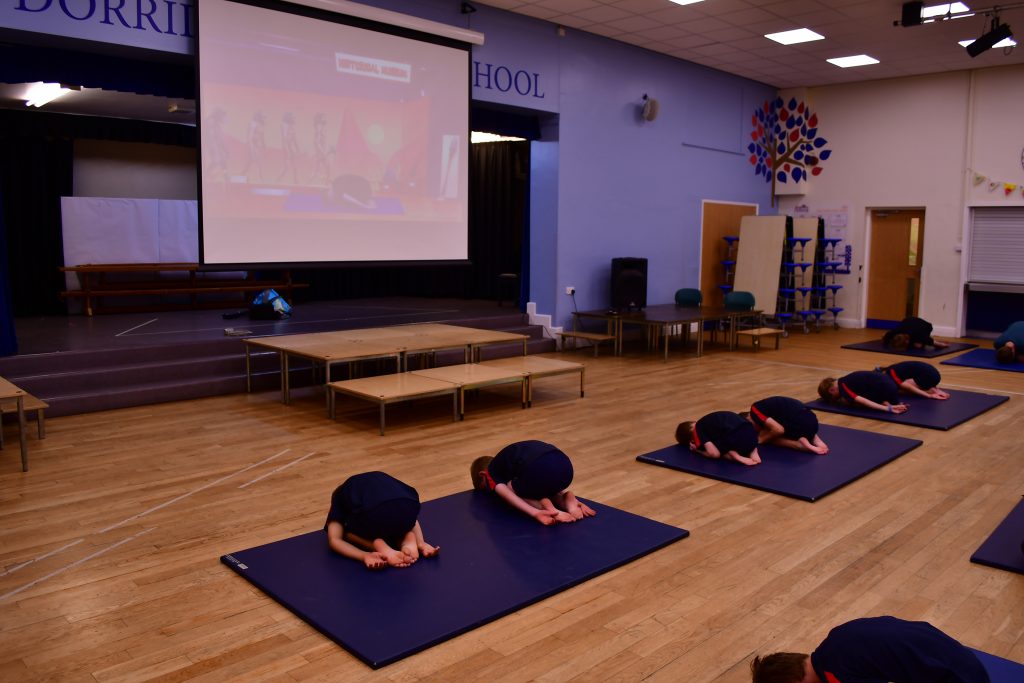 Yoga has been shown to have a number of benefits for children and adolescents, including improving focus and concentration, reducing stress and anxiety, and promoting physical fitness.
Schools across the country using YogaBugs, have found that incorporating yoga into the classroom is an effective way to improve children's overall well-being and academic performance.
There are a number of ways that yoga can be incorporated into the classroom, with many benefits to both the children and school.
Within the thousands of schools using YogaBugs virtual, teachers access the videos online in a variety of ways. Some teachers use yoga as a physical activity during brain breaks or before or after school. Others incorporate yoga into their daily lesson plans or as part of PE as YogaBugs sessions link to key text for EYFS and curriculum topics for KS1 & KS2.
Worried about fitting sessions in to your busy timetables? Don't worry, YogaBugs virtual includes 10-minute classroom yoga that can be used at any time.
Schools using YogaBugs virtual have access to a full library of yoga poses, as well as relaxations & breathing exercises to teach children about mindfulness and self-regulation.
Some teachers also use yoga as a way to support kids with SEND, as the practice can be modified to meet the individual needs of each student. YogaBugs supports all children with SEND, and is currently being used in many SEMH schools up and down the country. YogaBugs also offers SEND training to all staff within schools.
Take a look at what some of our schools say by clicking here.
If you're interested in using yoga in the classroom, there are a number of resources available to help you get started. YogaBugs Virtual is a whole school approach online programme that supports the mental health & wellbeing of children, staff and parents.
By incorporating yoga into your teaching practice, you can help your students develop important physical, mental, and emotional skills that will serve them well in school and beyond.
Want to find out more? Contact us: info@thebugsgroup.com or call us on 0121 777 7792